OUR FLAT ROOFING SERVICES
All types of Flat Roofing work undertaken.
Here you can find our more about the wide range of flat roofing solutions that we provide. Flat roofing is an incredibly versatile roofing medium that can be utilised in a variety of situations. It is often more afforable than traditional slate and tiled roofing because the installation times are reduced. This page is not an exhaustive list of all options, so if you require a flat roofing service that is not listed on this page and you feel we could help, then please dont hesitate to get in touch with us and a we will be delighted to assist you.
Torch On Felt Roofing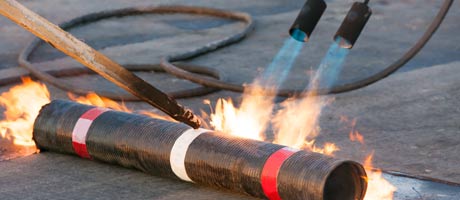 Torch applied flat roofing is for use as a high performance roof coating. Most sheets utilise a polyester base coated with a modified bitumen, they are surfaced on the underside with flame dispersible polyethylene. This type of roofing provides a high degree of strength, flexibilty and durability that can easily be detailed.
Built Up Felt Roofing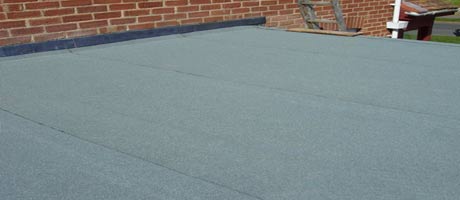 Built up felt roofing usually consists of layers of felt 'Built Up' using a polyester underlay combined with a secondry polyster cap sheet. Felt roofing is usually installed using special roofing felt adhesive. This type of flat roofing provides similar properties to torch on felt, with the main difference being the adhesion method.
Single Ply Flat Roofing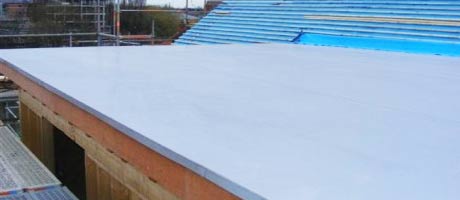 Single ply flat roofing has excellent inherent flexibility. This allows single ply applications a far higher degree of movement when it comes to pitched, curved, or dome roofs.
Fascias, Soffits & Guttering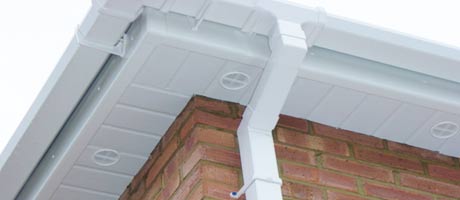 The Flat Roofing Co can install or repair fascias, soffits & guttering systems, not only in maintaining a water tight roof, but also improving the overall aesthetic look of a property or roofing sysytem.
Experienced Roofing Experts
Our team can work with you to find the right solution to your requirements.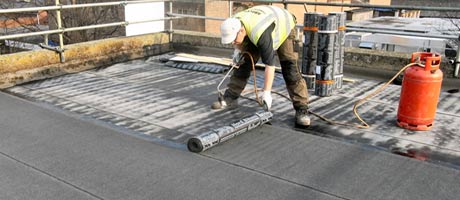 We have vast experience working in the roofing industry and have built a valuable reputation for our knowledge, skill and attention to detail.
Roofing Thats Guaranteed To Last
All of our flat roofing comes complete with a full 20 year guarantee.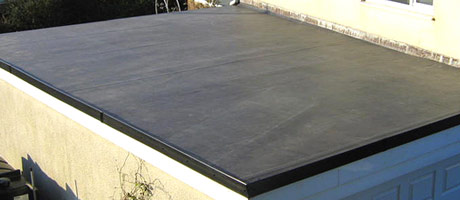 You can have complete peace of mind when your roof is installed by the flat roofing company that it will last a long time and provide longterm value.
TESTIMONIALS
Read what our customers have to say.
"After a great job on one of our shops, we had Noel take a look at another which had a small leak since we bought it 17 years previously. We had spent a fortune with different contractors over the years but Noel resolved it with one visit, very economically."
Jo, Coleman Group
"Noel re-introduced himself to me while I was watering my garden in 2016. He had reminded me that he had replaced my roof in 1992 with a then 5-year guarantee. The roof hasn't leaked since and he offered to do the 1st repair free when it does if I would write a testimonial. I was more than happy to. "
Jim, St.Ives
"I'm a builder and had previously used many flat roofers until I met Noel 6 years ago. I will never use anyone else and recommend him everywhere. He gives great unbiased advice. He is clean and tidy and there is never a problem. !"
Richard