OUR PRIVACY POLICY
Please take a moment to read it.
This website is owned and operated by The Flat Roofing Co. We are committed to protecting your privacy and we take our responsibilities regarding the security of information you provide to us very seriously. If you have any concerns, questions or comments please contact us.

We will only disclose your details to parties where it is necessary for them to receive such details as to carry out a request submitted by yourself.

We may also disclose your information if we are required to do so by any law or other regulatory or government authority.

This website may contain links to third party websites that are not subject to this privacy policy. We recommend that you read the privacy policy of any such websites that you visit.

We use all reasonable precautions to keep the information disclosed to us secure. However, we cannot guarantee the security of the information that you disclose to us. You accept the inherent risks of providing information and dealing on-line and will not hold us responsible for any breach of security unless this is due to our negligence.

This website may make use of 'cookies' and statistical tracking software. Cookies are small text files that are stored by the browser on the hard drive of your computer in order to enhance your browsing experience or aid in the tracking of user navigation. Cookies can be deleted from your hard drive or you can configure your web browser so that it rejects cookies. Rejection of cookies may prevent you from using some of the features on this Website (and other functional websites).

If you experience any problems having deleted cookies, you should contact the supplier of your web browser. The tracking software monitors anonymous traffic patterns and site usage so that we can design and develop our website to suit the needs and requirements of users of it.
Experienced Roofing Experts
Our team can work with you to find the right solution to your requirements.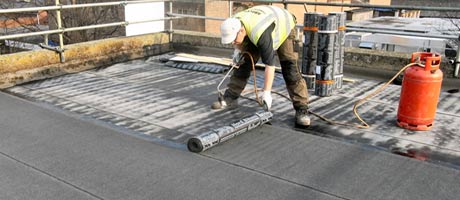 We have vast experience working in the roofing industry and have built a valuable reputation for our knowledge, skill and attention to detail.
Roofing Thats Guaranteed To Last
All of our flat roofing comes complete with a full 20 year guarantee.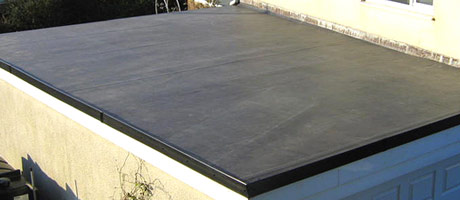 You can have complete peace of mind when your roof is installed by the flat roofing company that it will last a long time and provide longterm value.
TESTIMONIALS
Read what our customers have to say.
"After a great job on one of our shops, we had Noel take a look at another which had a small leak since we bought it 17 years previously. We had spent a fortune with different contractors over the years but Noel resolved it with one visit, very economically."
Jo, Coleman Group
"Noel re-introduced himself to me while I was watering my garden in 2016. He had reminded me that he had replaced my roof in 1992 with a then 5-year guarantee. The roof hasn't leaked since and he offered to do the 1st repair free when it does if I would write a testimonial. I was more than happy to. "
Jim, St.Ives
"I'm a builder and had previously used many flat roofers until I met Noel 6 years ago. I will never use anyone else and recommend him everywhere. He gives great unbiased advice. He is clean and tidy and there is never a problem. !"
Richard